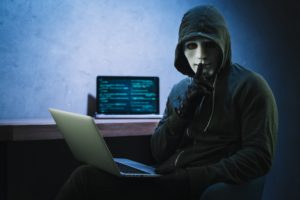 A new survey which revealed that more than one in 10 Irish officer workers (12%) wouldn't immediately tell their employer if they realised the device they were working on had been compromised with malware or ransomware.
The survey – conducted by Censuswide on behalf of Auxilion and involving more than 500 office workers in Ireland – also found that 82% of respondents said they are confident in their ability to detect phishing emails.
Furthermore, 30% of workers admitted to clicking on a link or attachment in an email from a sender they didn't recognise. In terms of the top security concerns when working remotely, suspicious emails were the biggest worry (37%), followed by using home wi-fi (30%) and hackers accessing webcams (29%). Scam calls and a lack of in-person support rounded out the top five biggest concerns among Irish workers working remotely.
Some 55% are suspicious of sharing information on video calling platforms, while 21% are worried about using personal devices for work purposes. Despite this, almost a quarter (23%) of office workers revealed that they use their employer's business video communications accounts to socialise with family and friends. The research also revealed that a quarter of respondents (25%) admitted that they use the same passwords for work as they do for personal accounts or devices.
Meanwhile, 83% think their employer has adequate security measures in place to protect them when remote working, with almost three quarters (74%) of organisations having a code of conduct for the use of collaboration tools. Moreover, 81% of respondents trust their employer to securely protect confidential data at all times.
Speaking about the findings, CTO of Auxilion, Donal Sullivan said, "Business leaders need to make sure they have the right tools and processes in place which can enable people to do their jobs whilst safeguarding data and systems. This includes adequate training and awareness as well, coupled with an openness to flag issues and be transparent if a breach occurs. Failing to take these steps could prove very costly, both financially and reputationally."
Article Source: Business World