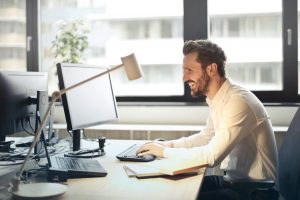 Those looking to change career in 2020 should consider coding because they will be guaranteed a high-paying role in a flexible, exciting industry. This is according to Wild Code School, one of Europe's leading coding institutions, which is opening its first campus in Ireland next week.
It is estimated there are approximately 12,000 unfilled IT roles in Ireland today, and Wild Code School say this is a career path with really excellent prospects with junior web developers expecting to earn a starting salary of around €33,000, and that typically doubles within five years.
Wild Code School was founded in France in 2014, and now operates campuses in 24 locations across Europe, all offering five-month coding bootcamps aimed at meeting skills gaps in the tech sector in a rapid and responsive way.
The organisation has trained over 2,000 developers to date, with two main courses offered: Web Development and Data Analysis. Ninety percent of graduates are working in the tech industry within six months of completing their Wild Code School course.
The first Wild Code School campus in Ireland will be located at The Digital Hub in Dublin 8. Anna Stépanoff, the international founder of Wild Code School, will visit Dublin next week to officially open the campus.
Applications are now being accepted for the Dublin campus's first intake of trainees, with the inaugural five-month Web Development bootcamp beginning on 13th January 2020. The deadline for applications to the course is Wednesday, 8th January.
An open night is taking place at the Dublin campus tonight, Thursday, 2nd January, from 6.30pm to 8pm. Anyone interested in finding out more about Wild Code School courses is welcome to attend.
Speaking this week, Wild Code School's Dublin Campus Manager, Marek Wystepek said, "This is the time of year when, inevitably, people start thinking about the changes they want to make in their lives. Often, those who want to change their careers are put off by the thoughts of having to re-train or go back to college for a long period of time."
He added, "The beauty of the Wild Code School model is that our courses are only five months long. So, by summer 2020, you could have completely transformed your skill-set, acquiring the coding skills you need to land yourself an exciting new job this year."
Article Source: Business World