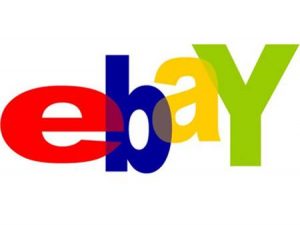 eBay has announced that €1 million in sales has been generated by Irish businesses taking part in its Retail Expansion Programme, an initiative launched to support Irish SMEs.
The programme, which commenced in March, was developed by eBay, in partnership with Enterprise Ireland, the Design and Crafts Council Ireland and We are Dublin Town, to support local Irish businesses reach new audiences in Ireland and around the world.
Since it started, more than 50 businesses in Ireland joined the pilot programme with many reporting an uplift in overall sales of between five and 20%. One company, Monaghan Music & Piano Centre, which sells musical instruments and accessories on eBay, reported an increase in sales of 50%.
The programme sees experts from eBay provide support to SME's around the country who wanted to start up or expand their online presence. Participants receive one-to-one support and take part in training programmes that cover eBay selling basics, digital upskilling, marketing and Search Engine Optimisation.
The items span all categories on eBay including homeware, fashion, beauty, food and even pet accessories. Significantly, 54% of Retail Expansion sellers had never exported their products to overseas markets prior to joining the Retail Expansion Programme. Currently, 80% of sellers are exporting to up to eleven different markets across the world.
The UK is currently the largest market for sellers on the Retail Expansion Programme, followed by the US and Germany.
Commenting on the programme, Founder, James McIlvenna said, "Since joining eBay's Retail Expansion Programme we have noticed significantly more online interest and activity for our K9Connectables dog toy range, particularly from international markets. In just four months there has been an unbelievable 20% uplift in sales as a direct result of the programme and the support and direction we are receiving from the team at eBay."
He added, "The increase in sales is going to contribute to the overall long-term growth of our business and we are already looking at increasing production capacity and expanding our premises and warehouse space in Dublin. We are also anticipating having to employ more staff because of the huge demand from all over the world for our dog products; this has been such a positive move for K9Connectables and we are amazed by the results."
Article Source: https://www.businessworld.ie/technology-news/-1m-sales-generated-by-Irish-SMEs-taking-part-in-eBay-pilot-programme-572673.html