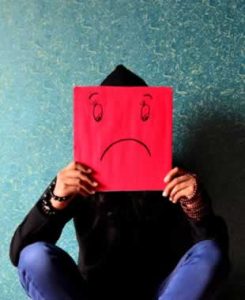 iReach Insights have today released the results of a nationally representative survey of over 1,000 adults in Ireland who were asked about New Year's resolutions and feelings about going back to work in January.
Almost half of all adults in Ireland (47%) felt deflated and low when they returned to work in January. This affects more females than males with 44% of men quoting that they feel this way after holidays, whereas 51% of the female respondents do. Surprisingly only 27% of the 55+ age group claim they will feel deflated and low.
Of those who feel deflated and low when they return to work in January, the majority (60%) of all adult's state that the feeling of getting into a slump after the fun and festivities have ended being the reason. Lack of bright light available naturally due to shorter winter days is another reason for having the Winter Blues after the Christmas Break.
Not surprisingly, Christmas time can be an expensive time for some adults in Ireland and 30% of adults cite having unpaid credit card bills for Christmas expenses another reason for the Winter blues. Interestingly, it seems the older you are the more likely are to be affected – affects 21% of 18-34 years old, 35% of 35—54 years and 38% of those over the age of 55.
Article Source: Business World