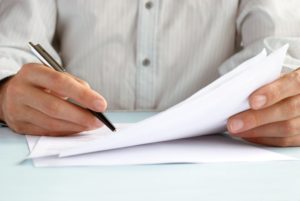 New research has found that 91% of Irish-based employer have experienced recruitment challenges in the past 12 months. These skills shortages have had significant material impact for Irish businesses, impacting productivity, growth, and profitability, according to recruiting experts Hays Ireland.

The research, published as part of the Hays Ireland Salary & Recruiting Trends Guide 2022, surveyed a total of 1,500 Irish-based employer and employers. A total of 50% of Irish-based employers claim ongoing skills shortages have had a negative impact on organisational productivity, 39% say it has undermined their ability to deliver key projects and 30% claim it has stalled their plans for expansion. One in five employers suggest recruitment challenges were impacting their profitability and revenues.

The majority of employers (68%) cited competition from other employers as the primary cause of their inability to meet their recruitment and retention goals. Other prominent reasons cited included a shortage of new talent entering their industry (33%), individuals leaving to work in other industries (17%) and people moving to other geographic regions (13%). Significantly, seven percent of employers cited the reduced access to migrant workers from overseas as a key challenge.

Over the next 12 months, 84% of employers intend to recruit staff, rising from 78% in 2021. This represents the highest levels of recruitment activity in the last five years. Permanent recruitment is expected to be more widespread, rising to 69%, from 56% last year. Meanwhile, 31% are planning to hire temporary staff, slightly down on 34% in 2021.

In response to ongoing talent shortages, Irish-based employers are currently 35% more likely to make a counter-offer to resigning employees, compared to before the Covid-19 pandemic. The considerations for doing so were, according to those surveyed, to keep talent from leaving (86%), it was the most cost-effective thing to do (51%), to avoid talent gaps (29%) and it provided an opportunity to rebalance salaries for individuals (13%).

While the rise of counter-offers is certainly a consideration for employers, overall, 73% of employers expect a continued shortage of suitable applicants in 2022, with 56% anticipating unrealistic salary expectations on the part of applicants.
Recent media headlines suggest a significant backlog at the Department of Enterprise, Trade and Employment (DETE) in processing work permits for non-EEA workers. According to reports, the volume of applications is up 50% year-on-year, with average processing times increasing from six to 12 weeks in 2021.  Tellingly, 14% of employers are planning on the basis that immigration visa restrictions will continue to curb their ability to recruit the most suitable candidates.  
 
Commenting on the research, Director at Hays Ireland, Maureen Lynch said, "It is well documented that the Irish economy has rebounded strongly in the second half of the year and Irish employers understandably want to capitalise on this growth and position themselves for further expansion in the 12 months ahead. To this end, it is important that we look to identify meaningful solutions, including tackling recent work permit delays, to alleviate ongoing recruitment pressures.  The ability of employers to recruit and retain talent is integral to delivering upon their wider business objectives, including realising their growth projections, maximising revenues and ultimately driving the fundamentals of a healthy business environment."
Article Source: Business World