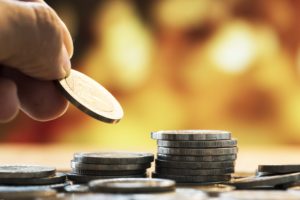 Almost 90% of SMEs are planning to invest in their business over the next 12 months, according to a new report from Bibby Financial Services Ireland.
The figures show that on average businesses plan to invest €114,338 over that period.
39% said they plan to invest in staff training and development, while a further 39% said they will invest in digital technology and IT.
34% said they plan to hire new staff.
The majority of businesses also said they are either confident or very confident about their business prospects for the remainder of the year and into 2022, with 54% identifying new customers as a top area for growth.
Meanwhile, 35% of businesses said they don't believe a return to pre-pandemic levels will recover until after the first quarter of next year.
This sentiment was felt strongest by transport and wholesale businesses who believe that demand will not return until at least August 2022.
The report highlights a number of key fiscal and operational challenges that remain for SMEs here.
29% said suppliers have gone into administration, liquidation or receivership, rising to 43% for those in the construction section and 41% for wholesalers.
Other key challenges include increasing business costs, overcoming Covid-19 safety protocols and renegotiating new rates with customers and suppliers.
More than one in ten said they have withheld payments to suppliers, with those in the transport sector most likely to have held back these payments.
"SMEs generally are showing significant resilience after such a turbulent few months, and are remaining positive despite the challenges that still lie ahead," said Mark O'Rourke, Managing Director of Bibby Financial Services Ireland.
"Our new report shows there is genuine light at the end of the tunnel both for businesses and the economy," he added.
However, he said its concerning that a third of SMEs say their greatest challenge is rising business costs, while almost a quarter say they need cash flow support more than ever before.
"As a result, the private and public sectors need to remain focused on providing any required financial support to enable SMEs to do what they do best – drive employment, boost output, and fulfil consumer demand," he said.
Article Source: RTE News