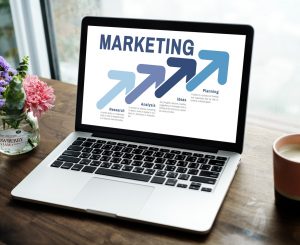 Instead of growing a list with the wrong strategies, focusing intently on the right strategies can create more effective email marketing by using the 80/20 rule.
Forget mass readership: Build a highly engaged niche audience.
"You'll never draft an email promotion or maintain a digital personality that everyone loves," said freelance commercial content writer Alexander Lewis, "yet a lot of businesses still try to appeal to mass readers rather than niching down to reach their true fans. Don't make the same mistake."
Instead of writing to a broad audience who (for now) simply puts up with your generic emails, try writing to a specific audience who's thrilled every time your email arrives in their inbox. This requires purposing your newsletters and promotions with a distinct personality and talking about subjects only your truest fans are excited about. Inspired fans are better than bored followers any day.
While this may reduce your subscriber retention rate, it can do wonders for your open and click-thru numbers. When people are so excited to read your content that they jump to open an email like they would one sent from a friend, you know you're doing something right.
Make a unique promotion that's exclusive to your subscribers.
When you are developing a promotion to gain new subscribers, think carefully about the type of subscribers the promotion will bring in. If you want people who are eager to engage with your content, offer them exclusive content. If you want people who need a certain resource, offer them a free download. Make sure what you offer aligns with either what you want them to do or how you want them to engage with your business going forward.
Entrepreneur Marie Forleo has the perfect example with her newsletter MF Insider. Unlike other newsletter opt-ins, she isn't offering a download to get new email addresses. The newsletter is the opt-in. She offers exclusive resources and information only to those who have signed up to be an MF Insider. These are things that aren't available to people who watch her free Marie TV episodes, listen to her podcast or follow her on social media. The content is only available to her email subscribers, and that is genius.
Build engaging email sequences by capturing the process.
As a business owner, you probably create valuable content every day. Whether you are generating design ideas on Pinterest, writing articles for online publications, creating recipes or catering trendy weddings, the work you do daily has the potential to transform into engaging email content for your subscribers.
Let's say you're planning to spend the entire week working on a new pottery collection for your Etsy shop. Instead of doing that in isolation, take the time to video-record the process or take some photos. You can then turn this into a teaser sequence that gives subscribers an interesting behind-the-scenes look at the creative process while also giving them a preview of what will soon be available. Taking the time to document the process doesn't substantially increase the effort of the work itself, whereas it does greatly increase the dividends the work will produce.
This type of repurposing is accessible to almost every industry in some form. No matter what you're working on, think of how you can share the process itself to offer your subscribers valuable content.
You don't need to slave away in front of a keyboard for hours to optimize your email marketing strategy. What you will need to do is think a little outside of the box. Look at what you are already doing, and really think about who you are trying to reach when you write an email. Use your daily process to connect with your subscribers in a more potent and personal way, and you'll be amazed at how quickly and easily your email marketing transforms.