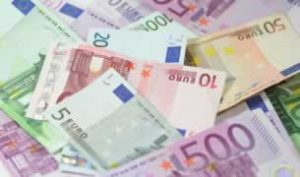 Enterprise Ireland will today launch a new €750,000 Competitive Start Fund for Fintech and Deep Tech start-up companies that have the capacity to succeed in global markets.
The fund is designed to enable recipient companies working in areas including fintech, proptech, artificial intelligence, machine learning, augmented and virtual reality, the internet of things, blockchain and cloud, to reach key technical and commercial milestones.
The new fund was launched by Minister for Financial Services and Insurance, Michael D'Arcy TD at Enterprise Ireland's 'Future of Fintech' event this week. The event will aims to bring an international focus to Ireland's fintech sector, with over 100 influential international buyers meeting over 40 leading Enterprise Ireland fintech companies who are changing the future of fintech.
Enterprise Ireland's 'Future of Fintech' event coincided with MoneyConf, which is taking place in Dublin 11th June – 13th June 2018. Organised by the team behind the world's largest tech conference Web Summit, MoneyConf will see the world's leading bitcoin, cryptocurrency and fintech experts gather.
Speaking at the event this week, Head of Fintech for Enterprise Ireland, Enda McDonnell said, "The staging of MoneyConf in Ireland is a huge bonus for Ireland's fintech sector, and one which Enterprise Ireland is utilising to shine a spotlight on the strengths of the sector to the international financial world. Ireland's unique ecosystem has led to the development of a world-class fintech sector and as one of the largest investors by deal count in fintech startups, investing in 23 last year alone,"
Article Source: Business World