Book Now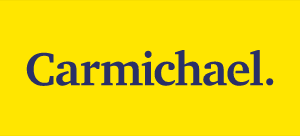 Welcome to the Financial Management for Non-Profits course brought to you by Carmichael. We hope that you enjoy the course!
Course Overview
Every non-profit organisation must manage its finances in a transparent and effective manner. Indeed, funders, donors and beneficiaries, very much depend on board directors and trustees to make best use of all of an organisation's resources, finance included. In this course, we will take a practical look at the elements of financial management that non-profits must get right.
Target Audience
This course is designed with the needs of social enterprises and growing non-profits in mind. It provides a practical hands-on approach to financial management for directors, senior managers and supervisors who do not have a background in accounting or finance.
Course Structure
The course is divided into 6 component parts and takes approx. 3 hours to review. Participants should allow for additional time to review the practical templates and suggested reading material which accompany the course. Topics are self-contained to facilitate micro-learning for the time conscious participant.
Lesson 1: Introduction to Financial Management
This lesson provides an overview of the elements of financial management and provides a helpful glossary of terms typically used in accounting and business language.
Topic 1: The Language of Finance
Topic 2: Four Elements of Effective Financial Management
Topic 3: Working with an Accountant
Lesson 2: Planning and Budgeting
Planning and budgeting are one of the cornerstone elements of financial management. Aside from ensuring that a workable and resourced plan of action is in place, non-profit boards and managers must also consider the risks associated with their organisations, the level of reserves to hold and sources of funding.
Topic 4: The Role of Planning
Topic 5: Cash Flow and Sustainability
Topic 6: Sources of Funding
Topic 7: The Role of Reserves
Topic 8: Risk Management
Lesson 3: Financial Bookkeeping
The element most commonly associated with financial management, financial bookkeeping requires organisations to keep proper books of account so that a true picture of assets, liabilities, income, expenditure and cash flow can be ascertained at all times.
Topic 9: Bookkeeping Fundamentals
Topic 10: Record Keeping
Topic 11: Costing Products and Services
Lesson 4: Financial Controls
Transparency and accountability are essential in any non-profit organisation. Hence, a number of financial controls are required to manage the finance function in an effective manner.
Topic 12: Setting Financial Controls
Topic 13: Procurement
Lesson 5: Financial Reporting
The fourth element of financial management focuses on financial reporting. Every non-profit organisation produces financial reports of varying levels of detail and complexity.
Topic 14: Financial Reporting – Technical Requirements
Topic 15: Interpreting Financial Statements
Topic 16: Data for Board Decision-making
Lesson 6: Financial Management Quick Links
In this final lesson, we provide a fast and easy-to-access list of all the templates and practical resources covered during lesson topics. Upon completion of the course, the lesson page can be accessed time and again to access and download practical ready to use forms and policy documents.
Acknowledgements
Carmichael would like to acknowledge this project was approved by Government with support from the Dormant Accounts Fund.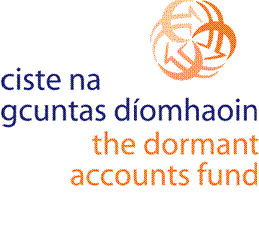 Disclaimer
The content provided in this elearning resource is not exhaustive and should not be construed as advice. The resource is intended to aid in the development of human resource management knowledge by participants completing the course. If you plan to use the content and especially the policy templates and other sample documents accompanying this course in your organisation, please ensure that you first adapt them to suit your own requirements. No liability can be accepted for any consequences arising from the use of the content provided in this course.
Course Commencement & General Instructions
Please progress through each of the lessons in the course sequentially.
To move from one lesson page to another, click on the 'Mark Complete' button located at the end of each lesson page. Once you have clicked the 'Mark Complete' button, you may then progress to the next lesson in the course.
Some lesson pages contain interactive resources. To open an interactive resource, click the orange 'Launch' button contained on the web page. Click on the 'Next' buttons or arrows within each interactive resource to move from one screen to the next within each of these resources.
Document names in blue within a lesson or topic page denote that the document is available to download. Just click on the document name (in blue) to open it for viewing and download.