Book Now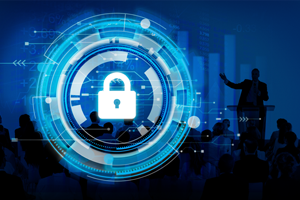 Practical General Data Protection Regulation Supports for Non-Profits and SMEs
Delivered by CramdenTECH Ltd.
The data protection regulation commonly referred to as the 'GDPR', will come into force throughout the EU and EEA on May 25th, 2018. This regulation is highly significant for any organisation who handles or monitors the personal data of individuals within the EU and EEA. The regulation aims to:
Safeguard the personal data privacy rights of individuals.
Heighten accountability for how personal data is acquired and handled.
The GDPR applies to organisations (and sole traders) who:
collect, share and use the personal data of EU/EEA residents; or, who
offer goods and services to, or monitors EU/EEA residents.
The GDPR applies, irrespective of the country where the organisation is established. Thus, the GDPR has expanded the territorial scope of EU data protection law.
Complying with the GDPR
If you are responsible for implementing data protection in your organisation, then you should equip yourself with the knowledge and tools to carry out:
Data Protection compliance audits and action planning
Development of appropriate data protection policies and procedures
Provide GDPR awareness training to staff and/or volunteers
To support you in this task, CramdenTECH has developed a comprehensive GDPR Compliance Toolkit packed full of templates, checklists and elearning opportunities. The Toolkit is a practical, user-friendly resource that will prove invaluable to organisations wishing to comply with and remain compliant with the GDPR.
Who should access the GDPR Compliance Toolkit? The toolkit is a suitable resource for staff and volunteers tasked with guiding GDPR compliance within their organisations. No previous experience of data protection regulation is required.
Toolkit Access Fee: Our starter bundle costs just €249 plus VAT @23% for 12 months online access and support. Total cost including VAT €306.27.
How to access the GDPR Compliance Toolkit? If you would like further details about the Toolkit or would like to purchase access to the full range of resources it contains, please contact Caroline Egan via email at caroline@cramdentechsolutions.com or on 087-2194541 for further details. Find out about the range of GDPR training workshops available throughout the country and our eLearning courses available at www.buildfutureskills.com.
CramdenTECH Ltd. is a leading provider of governance management systems, compliance training and online learning support to non-profits and charities in Ireland.
Training: http://www.boardpass.ie/
Governance Management: https://www.cramdentechsolutions.com/
Online Training: https://www.buildfutureskills.com/