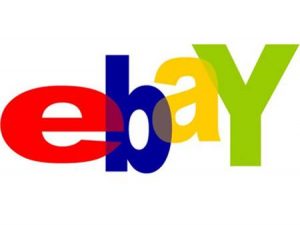 It was announced that eBay has teamed up with Enterprise Ireland and the Design & Crafts Council of Ireland (DCCOI) for an initiative that is set to benefit up to 50 small to medium-sized Irish companies.
The programme is designed to support local Irish businesses in reaching new domestic and global audiences, opening up opportunities with 179 million buyers across the 190 markets in which eBay operates.
In 2018, there were 3.7 million listings from Irish professional sellers on eBay, 68% of whom used the marketplace to export.
eBay has partnered with Enterprise Ireland and DCCOI to invite up to 50 businesses from all over Ireland to take part in eBay's first-ever countrywide retail pilot scheme. The new project invites selected small Irish businesses to use eBay.ie as a platform to extend their customer reach and compete on a global scale.
The top counties to which Irish professional sellers on eBay currently export are the UK, Germany, the US, Australia and France but on average, Ireland's professional sellers export to 12 different markets around the world.
Over the coming 12 months, teams at eBay will provide exclusive support to a select number of Irish SME's who want to start up or expand their online presence. The scheme is also being supported by We Are Dublin Town, which recognises the importance of ecommerce to help grow its members' businesses, particularly 'after hours' business when they are not trading on the high street.
Launching the programme, eBay's Vice President of Global Customer Experience, Derek Allgood said, "This is the first time that eBay has launched a national programme, but given the success of similar schemes in cities such as Wolverhampton and Akron in Ohio, we are confident that this is going to open up a global window of new and extensive opportunities for SME's right across the country. We anticipate that the economic impact from this programme will be significant and a positive contributor to the companies involved, as well as the Irish economy."
Article Source: Business World