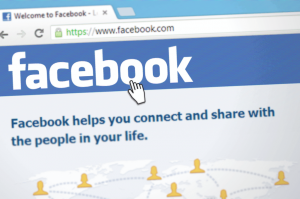 The Department of Employment Affairs and Social Protection's potential online monitoring plans are causing privacy concerns.
According to a report in The Irish Times today (27 August), the Department of Employment Affairs and Social Protection is seeking various media monitoring tenders.
If a contract does come into being, the media monitoring would include information regarding what users are discussing in public threads on platforms such as Twitter and Facebook.
The request for tender appeared on 17 August and it is broken into three sections: a broadcast media monitoring service, a print and digital media monitoring service, and a social media monitoring and analysis service. The latter would cover "a list of keywords and social media platforms".
Plans for social media monitoring
The social media monitoring would apparently occur seven days a week, public holidays included. The department would specify approximately 100 words to be monitored on various social media channels. The results of the monitoring would then be sent in digest or email alert format. The contract, if formalised, would be a year-long arrangement. There is potential for three one-year extensions under the same terms and conditions as originally agreed.
Some privacy experts are concerned about social media monitoring on behalf of a department with significant economic influence over citizens. Dr TJ McIntyre, chair of Digital Rights Ireland, told The Irish Times that such a scheme might have a "chilling effect" on people if they were aware that the online content they posted was being monitored.
A pattern of behaviour?
On Twitter, McIntyre raised a connected issue from another Irish Times piece on 20 August. Earlier in the year, the Department of Employment Affairs and Social Protection made changes to a privacy statement on its website, removing references to the processing of biometric data in relation to individuals.
The secretary general of the department ordered the changes while the data protection officer was on leave. The data protection officer was concerned to see the alterations on their return. McIntyre criticised the department's lack of consultation with its data protection officer before making such alterations. He added that he was concerned a pattern of behaviour was emerging in relation to the department and data protection.
Article Source: Silicone Republic