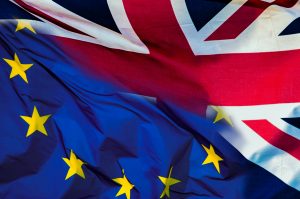 Britain's looming departure from the European Union has led nearly half of big companies from the rest of the bloc to cut investment in the country, a poll of 800 executives released two years after the Brexit referendum found.
The survey, by law firm Baker & McKenzie, also found that three quarters of bosses wanted Brussels to make concessions to Britain to secure a better trading relationship after it leaves the EU in early 2019.
"It's very clear that, especially German companies, think that Brexit is bad for business," said Anahita Thoms, a trade partner at Baker & McKenzie in Duesseldorf.
Germany's BDI industry group warned last week that Britain is heading towards a disorderly Brexit that could have disastrous consequences.
Airbus has said a withdrawal without a deal would force the aircraft maker to reconsider its long-term position and put thousands of British jobs at risk.
However, Prime Minister Theresa May's spokeswoman said the government was confident of getting a good deal ensuring trade is as free and frictionless as possible.
Asked whether punishing Britain for leaving the EU or continuing to trade on preferential terms was more important, 96 percent of respondents to the survey said trade was more important than teaching London a lesson for Brexit.
There was also a majority view that business leaders had not been properly consulted, or their views taken into account, by the EU negotiating team as it tries to hammer out a post-Brexit trade deal.
Two thirds of respondents said they wanted a free-trade deal while 45% were in favor of a customs union, Baker & McKenzie said.
The law firm surveyed executives in France, Germany, Sweden, Ireland, Spain and the Netherlands working at companies in a range of industries with annual sales of at least 250 million pounds.
Britons voted on June 23, 2016 to leave the EU. (Reuters)
Article Source: Business World