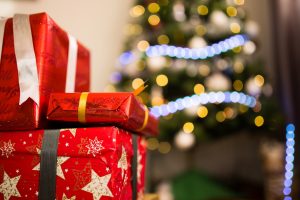 The holidays may be the most wonderful time of year, but for retailers, it is also the busiest. A solid marketing plan can help businesses navigate the hectic sales.
Find out what marketing experts say about how to market during the holiday season, and what will ultimately drive sales.
Website optimization
No matter what industry you're in, it's important to provide a fast and seamless web experience. "Time is of the essence during the holiday season," said Jenn Horner, senior relationship marketing specialist at DEG. "If your website is difficult to navigate, or search or simply takes too long to load, customers will leave." Small businesses can't afford to lose this kind of business during such a busy season, so address any lags or missing information on your website. "Optimizing your website to attract and retain traffic through conversion with as few steps as possible will lead to happier customers who are easily able to navigate your site," Horner added. It's also important to make sure your website is mobile optimized for holiday shoppers. "Making sure your site is mobile friendly is the most important piece," said Katie Wilson, founder and CEO of TapOnIt. "Over 50 percent of searches start on mobile so make sure it's easy to view your inventory, click-to-call, and to click for directions."
Segmentation
Everyone is increasing their marketing efforts during the holidays, so your regular channels will be more crowded the usual. "This is when segmentation will pay off; by paying attention to what your customers are showing interest in and then targeting them with creative and offers that match their interest, you'll be able to stay more relevant to your customer," said Horner. Some businesses are also leveraging mobile messaging to get customers to their stores or on their websites. "As consumers rely on their smartphone for gift ideas and finding the best deals, brands can reach their audience through digital platforms such as text messaging, offering relevant and customized information in a timely manner," Wilson said.
Social media marketing
As social media is becoming more popular, it's becoming vital to include social media marketing into your marketing efforts. If you don't market on social during the holidays, you're missing out on a lot of potential customers. "Social media is a great tool for businesses to share information about their brand while engaging with their community on a more personal level," said Wilson. "It allows businesses to increase awareness and sales during the busiest shopping season by leveraging targeted social media campaigns on their unique offerings." Conor Ryan, CIO of StitcherAds, agrees that social media is important this season. "There's ample opportunity to drive sales with branded and direct-response campaigns," he added. "This is particularly the case on Facebook and Instagram, which both have massive audience sizes."
Digital ads
While online shopping and social media marketing is all the fad right now, getting shoppers into your physical store encourages impulse purchases. "If you have brick-and-mortar stores, use digital channels to encourage shoppers to interact with your brand in-person," said Ryan. "Most impulse purchases still take place in physical stores – meaning that if you can get shoppers in-store, there's a good chance they will pick up additional items they had not anticipated buying." Use your social media campaigns entice shoppers to buys online along with coming to your store. Wilson also recommends offers specials and ways to interact in store. "To compete against big brands and e-commerce during the holiday shopping season, providing special offers for unique products that can only be obtained in-store can help increase foot traffic for small businesses," Wilson said.
Article Source: Saige Driver, Social Media Strategist. www.businessnewsdaily.com