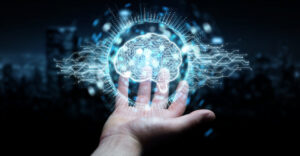 Reports suggest that Google is working on a suite of generative AI systems under project Magi set to be unveiled next month to take on Bing.
Word on the street is Google is rushing to be ahead of the curve in the generative AI race in order to maintain its search engine's dominance in the market.
Threatened by OpenAI's ChatGPT and its subsequent integration with Microsoft's Bing – until now a second-fiddle player in the search engine space – Google reportedly plans to release a set of AI tools it has been working on to the public next month.
First reported on by The New York Times, the Google project known as Magi is in full swing. The objective is to infuse Google's search results with AI-generated responses that read a lot like how ChatGPT answers questions. Except, this would be much more well-informed, powered by a treasure trove of data that the search giant holds.
According to the report, Google plans to release its latest features to a maximum of 1m people initially, up to a total of 30m by the end of the year and restricted to the US. The company has been worried the popularity of Microsoft's Bing may pose a threat to its business.
While the company has multiple AI systems currently in development for different kinds of tasks, one in particular has shown prodigious qualities.
In an interview with CBS yesterday (16 April), James Manyika, a senior vice-president for technology and society at Google, discussed how one of the company's AI systems taught itself Bengali even though it wasn't trained to know the language.
"We discovered that with very few amounts of prompting in Bengali, it can now translate all of Bengali," he said of the surprising phenomenon that Alphabet CEO Sundar Pichai said is known as a 'black box' because of how people don't understand it yet.
Google has long been making AI-related updates for individuals and enterprises, but its most recent major revelation in the generative AI space was when it announced plans to introduce its own chatbot Bard in response to ChatGPT and other players in early February.
Bard is powered by LaMDA, Google's language model designed for dialogue applications, which was first unveiled two years ago and faced a period of controversy last year when a Google software engineer claimed the AI model was sentient – a claim Google and AI experts disputed.
Last month, Google revealed its own generative AI tools for Workspace, its suite of products aimed at workers, aimed initially at a select group of users on a "rolling basis throughout the year".
Article Source: Silicone Republic