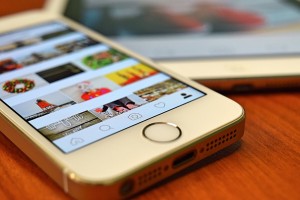 Instagram has updated its Live Rooms feature so that participants can mute their own video and audio during a chat, bringing the tool closer to other video chat platforms such as Zoom.
Live Rooms was only introduced last month as the social media app's take on video chatting and live streaming, both of which have increased in popularity during the pandemic as more activities have taken place virtually.
Video conferencing apps such as Zoom and Microsoft Teams, as well as live-streaming services such as Twitch and audio live streaming platform Clubhouse, have become increasingly common destinations for communication and entertainment.
Instagram said its update to Live Rooms would make streams more flexible for those taking part and reduce any pressure on them to look or sound a certain way while streaming.
Live Rooms was launched in March and allows up to four people to live-stream together at once and was positioned as a way for people to create new content such as recording podcasts, and offer a new way for friends to come together.
Article Source: Irish Examiner