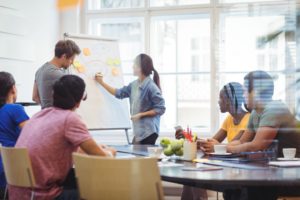 Irish employers looking to recruit rapidly to staff up businesses as they emerge from the pandemic may struggle to attract applicants, based on the findings of a new survey published by global jobs site Indeed. Whilst job postings looking for workers have surged above pre-pandemic levels indicating a high level of demand from employers, only 7% of people surveyed by Indeed are urgently looking for a new job.
This survey is based on an Indeed online survey conducted 12 July – 27 July of 1,500 adults in Ireland between 18-64. Weights were applied to each survey to match respondent distributions across age, gender, education and ethnicity based on data from the Central Statistics Office.
Indeed's new monthly Job Search Survey found that 46% of respondents were not searching for a new job right now , and 29% were not actively looking, although open to opportunities. Of the 25% actively looking for a job, 7% were urgently looking, but for most (18%) the search was not urgent. People in full time employment were least likely to be urgently seeking a new role (4%), but even those out-of-work, or currently in receipt of PUP support, do not appear in a hurry to find a new job.
The report suggests respondents appear to be biding their time until the right job opportunity presents itself, with 29% of overall respondents saying they will start searching when more opportunities are available. Others may be waiting for the end of the summer holidays, with 20% saying they wanted to have taken a holiday before looking, and 11% saying they will look when the new school year has started.
Vaccine concerns are also a factor, with 10% saying they will start job hunting when more people they would be working with are vaccinated and 8% waiting until they or their household are all vaccinated.
For those without a job, just 34% are actively looking for a role, of which 15% are urgently looking. For those not urgently searching, care responsibilities such as parenting (17.9%) and fears about contracting Covid in the workplace (17.6%) were the biggest barriers to seeking jobs. For the 153,000 people currently in receipt of Pandemic Unemployment Payments (PUP), the survey indicated that those not urgently searching for work were being held back by domestic and family responsibilities (27%) or the expectation that they will be able to return to their old job once restrictions lift (23%).
Speaking this week, Economist at Indeed, Jack Kennedy said, "Several factors appear to be holding Irish people back from looking for a new job at the moment, even though the demand for labour has rebounded quickly as the pandemic restrictions have eased. Family and household responsibilities appear to be an issue, and are a reminder that the barriers to labour market participation posed by access to childcare and caring responsibilities prior to the pandemic are still with us. Lingering health concerns look to be another factor in deterring job search, with some preferring to wait until they, their household, or more of their would-be colleagues are vaccinated against COVID-19. It also seems people feel they're likely to have better job options if they wait a bit longer. So while search activity may begin to pick up in the autumn, there's little sense of urgency among would-be jobseekers right now."
Source: www.businessworld.ie