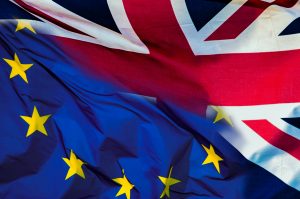 Most small and medium enterprises in Ireland and Northern Ireland have yet to begin planning for Britain's exit from the European Union and around 40% have postponed or cancelled investment because of it, a survey showed on Monday.
The United Kingdom is due to leave the European Union on March 29, but the failure of the British government to secure parliamentary approval for its withdrawal deal has complicated preparations, leaving businesses unsure what trade rules will be in place on that date.
Ireland, which shares the United Kingdom's only land border with the European Union, is expected to be the EU country hardest hit by Brexit.
The AIB Q4 Brexit Sentiment Index, which questioned 500 businesses in Ireland and 200 in Northern Ireland, found that 56% of small and medium enterprises in Northern Ireland and 52 in the Republic of Ireland had yet to begin Brexit preparations.
"For most SMEs on both sides of the border, Brexit is apparently more of a future threat than a current reality," said Brian Gillan, Head of Business and Corporate Banking at First Trust Bank, Allied Irish Banks' Northern Ireland subsidiary.
"Right now with this lack of visibility, and concern about future business impact and the potential for wider economic impact weighing heavily on sentiment."
The survey also found that 40% of small and medium businesses in Northern Ireland had cancelled or postponed investment plans due to Brexit compared to 38% in the Republic of Ireland.
Overall, 62% of SMEs in Northern Ireland said they believe Brexit would have a negative impact on their business compared to 68% in the Republic of Ireland. (Reuters)
Article Source: Business World