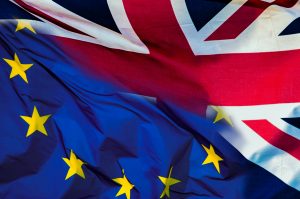 Small and medium-sized enterprises (SMEs) face a more difficult trading environment even without the imminent threat of Brexit, according to a new analysis.
Today's SME Market Monitor surveyed a host of data pointing to a cooling economy beset by worries beyond Brexit. These include a recent rise in unemployment and decline in tourism.
The report – produced by EY-DKM Economic Advisory Services for Banking and Payments Federation Ireland – said firms faced rising costs to meet carbon-reduction goals. They also risk weakened demand as consumer sentiment has fallen to a six-year low.
"Regardless of Brexit, there are a number of issues which are indicating an increasingly challenging environment for SMEs," said Annette Hughes, director of EY-DKM Economic Advisory Services.
The report noted that "conditions in the global economy are deteriorating while growth in the major European economies is especially subdued".
It highlighted particular concerns for growth in tourism and construction.
Tourism, it noted, directly or indirectly employs 260,000 – 11.3pc of the entire workforce. Recent data shows a decline in tourism numbers versus 2018, even in August from the United States, suggesting continued growth is far from certain.
Data for September shows construction activity falling for the first time since 2013. It warned too of the impact that post-Brexit tariffs will have on imported building materials.
The report said Ireland's jobs market and income tax take were both vulnerable to eroding confidence and demand. It noted that, following 26 straight quarters of growth, employment fell by nearly 21,000 jobs in the second quarter, while unemployment has risen over the past six months from 5pc to 5.3pc.
It warned that Brexit would weaken job creation and fuel losses that, in turn, reduce Ireland's income tax take. That would mean "tax increases for businesses and consumers".
Article Source: Irish Independent