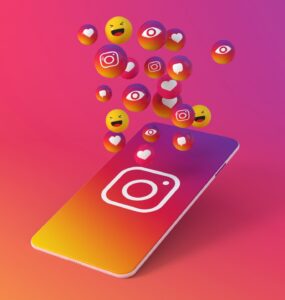 Meta, formerly Facebook, published new research that shows Irish shoppers are using social media to inform purchasing decisions and to communicate with Irish SMEs they want to buy from.
The survey was conducted by Ipsos Public Affairs from April 6 through May 23, 2021. Within Ireland, the sample included 1,064 adults. Nearly half of the people surveyed (49%) have purchased a product after seeing it on a Meta app like Facebook or Instagram. Social media is also an important tool for customer communication by small businesses, with 48% of people saying they have used Meta apps to communicate with Irish SMEs.
A change in habits due to Covid-19 has also clearly influenced retail trends, with 42% of people saying that they have used Meta apps to browse products more since the start of Covid-19. These trends are supported by the CSO's recent data showing that 31% of enterprises have increased their use of social media due to the pandemic, and data from Wolfgang Digital also shows that e-commerce revenue in Ireland rose by 159% in 2020.
Many small businesses were forced to pivot online at the outset of the pandemic, and have thrived because of the support received online. This year, as restrictions on physical shopping have eased, a desire to support local Irish businesses remains across the country with hashtags that promote local businesses (such as #buylocal, #supportsmallbusiness, and #buyirish) used more than 115,000 times on Instagram in the 3 months. More than 280,000 people in Ireland are members of active groups on Facebook that support local businesses.
Meta has today launched its #DeserveToBeFound campaign to showcase the very best Irish businesses who use social media to connect with consumers as they gear up for the Christmas shopping season. The campaign is supported by a series of videos by broadcaster Blathnaid Treacy, businesswoman Lisa Jordan and content creator Ciara O'Doherty who visited local business owners to find out more about how they use social media to grow sales.
Commenting on the initiative, Director of Business, Ireland and UK at Meta, Oliver Sewell said, "Covid dramatically accelerated the shift to online retail, with e-commerce revenue surging in 2020. This Christmas, we expect to see record levels of online sales, providing small Irish businesses with a significant opportunity for growth. People can now shop online, from anywhere at any time, and support their favourite Irish business. Every small business starts with an idea, and we believe good ideas deserve to be found."
Article Source: Business World