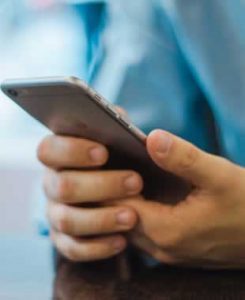 TECHNOLOGY has an impact on all sizes of enterprises, large or small. Numerous reports have highlighted the importance of adopting critical technologies to achieve business growth.
The advent of low-cost, high-speed internet, along with affordable mobile connected devices, have changed the way the world does business.
However, for small and medium enterprises (SMEs), adopting technologies for business growth remain a challenge. Cost concerns aside, with so many different solutions on offer, it is often difficult for SMEs to identify the right technology that suits their business needs.
For SMEs, the key outcomes are improving revenue growth, increasing employee productivity, and acquiring more customers.
All of these can be addressed by technology, but businesses must first identify which business areas will benefit most from the technological upgrades, then research available digital solutions.
Although it may seem daunting when a lot of top technology trends are developed for larger enterprises, in fact, a lot of the available solutions can be easily scaled according to business needs.
For starters, businesses can start exploring these technology trends that are shaping SMEs.
Artificial Intelligence and Machine Learning
AI can greatly improve your sales process, with the help of better digital marketing strategies, data analytics, and sales forecasts. Many SMEs deem AI to be far to complex for their needs.
However, applying machine learning algorithms to existing customer data can help business owners identify patterns and trends that otherwise will be missed.
Augmented Reality
AR might seem like a novelty today, but it's already starting to make an impact in industries including realty, retail, travel, and medicine.
AR enables technology to be integrated with the real world, allowing customers to see possibilities in real-time. This helps to attract new customers and enable users to make decisions quicker.
Cashless Payment Systems
Mobile wallets, in-app, and peer-to-peer (P2P) payment options are the driving forces for a cashless society.
As customers prefer the convenience of online payment technologies, businesses must rely on them to appeal to a wider range of customers.
The payment platforms are also constantly upgraded to make payments more secure, as well as provide additional functionalities that can improve business processes.
This will help improve the SME's credibility and increase customer satisfaction.
Mobile-based Commerce
Consumers are increasingly relying on mobile phones for communication and shopping.
Using a progressive web app with integrative tools such as GPS-related marketing, chatbots, and live stream videos can help create an experiential connective platform that engages users and draws in customers.
Blockchain
Blockchain allows businesses to perform secure and private transactions without needing a third party for validation. This equates to cost savings.
Although cryptocurrency is currently too volatile for transactions, businesses can start to look at accepting digital currency payments in the future for faster and more transparent payment processes.
Most of these technologies are not commonplace for SMEs yet, but adopting these trends will help raise employee and customer engagement, which in turn will impact revenue and growth.
Technology has levelled the playing field for businesses, allowing SMEs to compete against conglomerates by taking advantage of the right technology at the right time.
Article Source: Tech Wire Asia | 25 September 2018