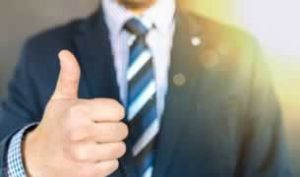 The human resources industry is ever-changing and adapting to the new technologies, a new workforce generation and the exit of another workforce generation. Practices that were standard in 2018 could already be out of date. The good news is there are industry experts who can lend insight into the 2019 trends for the HR industry.
Managers will handle performance management
"The manager's role of giving regular feedback continues to grow stronger as organizational change happens faster," said Rachel Ernst, vice president of employee success for Reflektive, a people-management platform. "Putting performance management into the hands of managers benefits employees much more quickly than having HR manage the workflows."
She added that by handling the performance of their direct reports, managers will be able to quickly and easily provide praise, support, and feedback that improves employee performance and drives results.
"The more fluid and seamless you can weave performance management into daily workflows for managers and employees, the better," said Amanda Augustine, career advice expert for TopResume.
Augustine echoed Ernst's thoughts, stating that moving performance management into daily workflow will allow managers to address poor performance more swiftly and help turn around some employees or manage out poor performers more quickly.
"By clearly and regularly communicating one's expectations, celebrating A-team players, and providing feedback to those who are not meeting expectations, everyone wins," Augustine said. "Overall, the company will be more productive and satisfied."
Executives will have greater access to employee analytics and insights
In 2019, the C-Suite will have greater access to people analytics and insights. Making decisions based on people data is just as important as the other areas in which the C-Suite uses data (sales, marketing and competitor data).
"Given how many HR platforms now exist to gather and provide analytical capabilities, companies are seeing the importance of informing their decisions with such data," Ernst said. "It is essential for companies to understand both what kind of skills they need in applicants and the kind of environment they must have to keep employees engaged in their job."
Augustine added that the C-suite can make better decisions for the company and its workforce when it has access to key data on its people and hiring statistics. "You can't manage something if you can't measure it," she said.
Performance reviews will shift to frequent managerial check-ins
"The argument is that you shouldn't be waiting until one specific event each year to provide your employees with feedback," Augustine said. "Instead, you should reinforce their positive behaviours and address their areas for improvement on a regular basis throughout the year with weekly check-ins and more frequent informal meetings."
Ernst added that it's good not to wait until year's end to do your review, especially with the millennial need for instant gratification, which is something Augustine recognized as well.
"Millennials grew up using technologies such as Snapchat, Instant Messenger and texting, and are accustomed to receiving continuous feedback from their extensive social media networks on practically everything they do and say," Augustine said. "They expect nothing less than a similar cadence of communication in the workplace."
Ernst suggested that when thinking about ending the annual review, it's important to consider the purpose of the process and whether it's effective in accomplishing your goals.
"Most review cycles are still annual and aim to fulfil the need for employees to get feedback, but, instead, they are focused on informing increases and promotions," Ernst said. "Companies that are working with newer, more agile performance software are gradually moving away from annual reviews to the check-in process."
Regular check-ins tend to be more career-focused and facilitate two-way feedback conversations (manager to employee and vice versa), according to Ernst.
"Because company success is dependent on cross-company collaboration, the importance of peer feedback continues to grow and can be successfully relayed and implemented through more frequent manager-employee discussions," Ernst said.
How to implement these new trends
Ernst's suggestions include:
Choose a robust HR platform that employees enjoy using, is easy to implement and provides strong analytics to measure trends and inform important decision-making.
Use a platform that has real-time feedback capabilities, because this will allow you to have performance conversations as needed, which helps improve employee performance, align them with company goals and increase productivity.
Plan in advance instead of moving quickly. This prevents having to clean up a poorly rolled out program that leaves everyone frustrated.
Include high-performing managers and employees in your planning and implementation. They will understand what works with the current employee base and culture.
Have patience and understand that this is an evolution. Understand where your organization is, meet it there and introduce changes at a rate that your employees can handle.
"The old adage, 'Employees leave managers, not jobs' still rings true today," said Ernst. "By implementing technology that helps managers facilitate check-ins, employees can get the feedback in a similar manner on a similar cadence to all other employees, despite reporting to a different manager. The result is a consistent management experience with less employee turnover."
Article Source: Jennifer Post