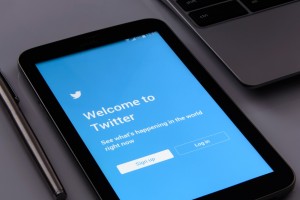 Musk said the measure will tackle data scraping, but the new limits have not been well received by some users.
Twitter has once again caused a stir among its user base, as an emergency measure is limiting the number of tweets accounts can see in a day.
The company's owner, Elon Musk, said that the temporary limit was created to address "extreme levels" of data scraping and system manipulation.
This followed another measure taken by the social media site last week, which requires people to log in to view any tweets or Twitter profiles.
Why was the limit introduced?
Musk claimed last week that hundreds of organisations were scraping data from Twitter "extremely aggressively". He also claimed this activity was affecting "the real user experience".
In another tweet, Musk pointed the cause at AI and said "almost every company doing AI" was scraping vast amounts of data from the site.
"It is rather galling to have to bring large numbers of servers online on an emergency basis just to facilitate some AI startup's outrageous valuation," Musk said.
Some users claim the change has impacted the web browser extension of ChatGPT, the popular chatbot created by OpenAI. The chatbot was previously able to browse tweets at the request of users.
What is the current reading limit?
The limit was initially set to 6,000 posts a day for verified accounts – those subscribed to Twitter Blue – and 600 posts a day for unverified accounts. New unverified accounts were limited to 300 posts a day.
These limits were changed multiple times on the same day, however, eventually rising to 10,000, 1,000 and 500 tweets respectively. It is unclear if these limits will be changed again or how long the "temporary measure" will go on for.
What has the reaction been?
The limit sparked an intense reaction by some Twitter users, with tags such as Twitterdown and RIP Twitter spreading over the weekend.
Certain high-profile figures also shared their opinions on the measure, with former Twitter owner Jack Dorsey tweeting that running the site is "hard".
"I trust that the team is doing their best under the constraints they have, which are immense," Dorsey said. "It's easy to critique the decisions from afar, which I'm guilty of, but I know the goal is to see Twitter thrive."
The company has seen its workforce drop significantly since Musk took over last year, with multiple job cuts reducing staff numbers from 7,500 to roughly 2,000.
Yoel Roth, the former head of trust and safety on Twitter, had a harsher view and claimed this "isn't the first time" the site was impacted by "bumbling around in the rate limiter".
"There's a reason the limiter was one of the most locked down internal tools," Roth said in a Bluesky post. "Futzing around with rate limits is probably the easiest way to break Twitter."
Roth had emerged as a public-facing figure for the company following Musk's takeover, but left Twitter last November.
Article Source: Silicone Republic