Book Now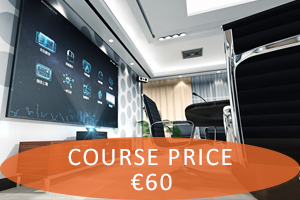 Course Overview
This course is based on CramdenTECH's BoardPASS Standard training workshop for company secretaries, directors and trustees. It is designed specifically for people responsible for the governance of Companies Limited by Guarantee operating in Ireland. The Governance Code and relevant legislative requirements (such as The Companies Act 2014) underpin course content.
Learning Objectives
Topics presented enable course participants to answer five key questions:
What are the governance responsibilities of a board with respect to leadership, control, accountability, effectiveness and integrity?
What are the legal responsibilities of company directors and company secretaries?
What roles do honorary officers fulfil?
What are the "rules" that help guide board member behaviour and decision-making?
What practical tools can be used to help further the work of a board
As part of this course, participants will have 30 days free access to BoardPASS 365 (cloud-based Governance Management System). Using BoardPASS 365 will provide course participants with an opportunity to use governance applications designed to help them to build their skills in Agenda Building, Minute Taking, building Risk Registers and developing Management Reports.
Completion Time
This course takes approximately 3 hours to complete.
Target Audience
An ideal course for non-profit company directors, charity trustees, company secretaries, management committee members, CEO's and executive staff who support the governance function in organisations !
Purchase Course
To purchase the course, please enter the valid details in the payment section at the bottom of the page.
Commence the Course & General Instructions
Once you have purchased the course you will automatically be enrolled on the course:
Please progress through each of the lessons in the course sequentially.
To move from one lesson page to another, click on the 'Mark Complete' button located at the end of each lesson page. Once you have clicked the 'Mark Complete' button, you may then progress to the next lesson in the course.
Some lesson pages contain interactive resources. To open an interactive resource, click the orange 'Launch' button contained on the web page. Click on the 'Next' buttons or arrows within each interactive resource to move from one screen to the next within each of these resources.
Document names in blue within a lesson or topic page denote that the document is available to download. Just click on the document name (in blue) to open it for viewing and download.
To start the course, click on the lesson 1 heading in the table below.